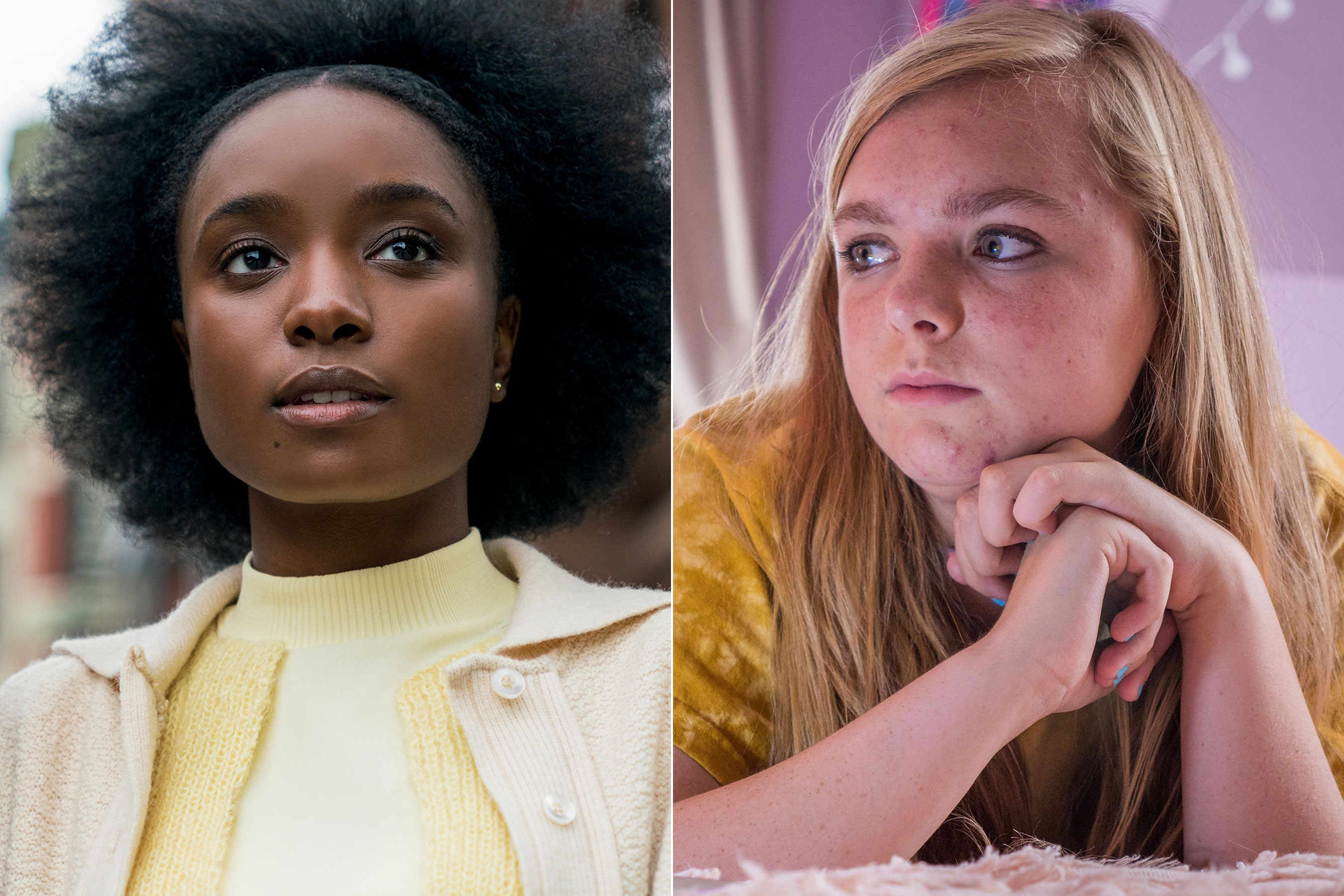 For most studio films, the road to the Oscars is meticulously planned with a fall release and an Oscars campaign timed to the end of the year, when voters start to cast their ballots. For independent films, however, the road to the Academy Awards is a much longer journey.
The U.S. independent film cycle kicks off with the Sundance Film Festival in January, where filmmakers and buyers descend on the snow-covered streets of Park City, Utah for 10 days to acquire films for the upcoming year. In previous years, films such as Call Me By Your Name, Whiplash, The Big Sick, Manchester By The Sea, and Boyhood all debuted at the festival and went on to compete in the Oscars best picture race.
This year, Sundance found itself in the immediate aftermath of the #MeToo movement and the launch of the Time's Up campaign calling for equality in Hollywood, which dominated the conversation and the tone of the films being discussed. Movies by female directors with female-driven stories were in the spotlight, but acquisitions were less frenzied than previous years as buyers operated with caution, and many films had already entered the festival with a studio attached.
The result has left a slight disconnect with the awards-targeted releases coming from studios this fall and the indie films that have grown out of Sundance since January, as seen with the Film Independent Spirit Award nominations that came out last week.
The Spirit Award nominations, voted for by members of Film Independent and honoring films made for under $20 million, are often populated with Sundance breakouts and are a strong indicator for the independent films with longevity in the Oscars race. In recent years, the winner of the Spirit Awards' Best Feature prize has gone on to be named Best Picture at the Academy Awards – for example, Moonlight in 2017, Spotlight in 2016, Birdman in 2015, and 12 Years A Slave in 2014.
Tatum Mangus/Annapurna Pictures;A24
This year, the Best Feature race at the Spirit Awards will see Sundance hits Eighth Grade, Bo Burnham's directorial debut, and Debra Granik's Leave No Trace will compete alongside Barry Jenkins' If Beale Street Could Talk (which debuted at Toronto Film Festival in September), Paul Schrader's First Reformed (which debuted at Venice Film Festival in August) and Lynne Ramsay's You Were Never Really Here, which debuted at 2017's Cannes Film Festival and was released in April this year.
Both A24's Eighth Grade, which earned four Spirit nods, and Annapurna Pics' Beale Street, with three Spirit Award nominations, have been floating around critics' top picks for the Oscars best picture race. But for the most part, the top-nominated Spirit Award films – The Orchard's We The Animals (leading Spirit awards with five nominations), First Reformed, Leave No Trace, Private Life – have hardly registered in the bigger awards race.
Two Oscar frontrunners – Netflix's Roma and Fox Searchlight's The Favourite – both qualify as independent films but as they are foreign-made productions, they were only nominated in the international feature category. Then there are other Oscar contenders such as Amazon Studios' Beautiful Boy, Focus Features' Boy Erased and Universal Pictures' Green Book, all made for under $20 million but did not earn any Spirit Awards nominations. Fox Searchlight's Can You Ever Forgive Me? landed two nods, for its screenplay and supporting actor Richard E. Grant, while Focus Features' BlacKkKlansman earned one nod for Adam Driver in the supporting actor category.
It is rare for an independent film with an independent distributor to break through into the Oscars race. Rather, it's the independent films backed by studio power, such as 20th Century Fox's Fox Searchlight arm and Universal Pictures' Focus Features division, that can put the money towards a robust and expensive Oscars campaign. In recent years, more deep-pocketed distributors are entering the race, from the growing indie hubs of Annapurna Pictures (founded by Megan Ellison, the daughter of billionaire Larry Ellison) and A24 to Netflix and Amazon, all funneling money into the expensive awards-season push for their films.
But the independent film industry also keeps the bigger Hollywood players on their toes. For both veteran and new actors and filmmakers, independent movies offer them the opportunity to be more creative, liberated and not worry about catering for a mass audience.
British actress Rosamund Pike, who started her career as a Bond girl, recently said at a panel for independent filmmakers that she was able to break free of the stereotypes associated with being part of the Bond franchise by turning to indies, such as spotlighting her sharp wit with a supporting role in 2009's An Education. She's currently earning awards recognition for her role as war journalist Marie Colvin in A Private War.
For independent films, an Oscar nomination and win holds great value, as it reaches a larger audience and gets a global platform on Oscar night. In some years, the Best Picture race comes down to a David-and-Goliath battle between a splashy studio film versus a stubborn indie, such as the La La Land versus Moonlight battle at the 2017 Oscars.
At 2019's ceremony, the Best Picture race could come down to studio blockbusters like Black Panther, A Star is Born, and First Man facing off against indies such as Eighth Grade, Green Book, Roma, Beale Street, and The Favourite. After a long road traveled for many independent films, that Best Picture win often feels even greater when it's the underdog players of the film industry.
Related Content: