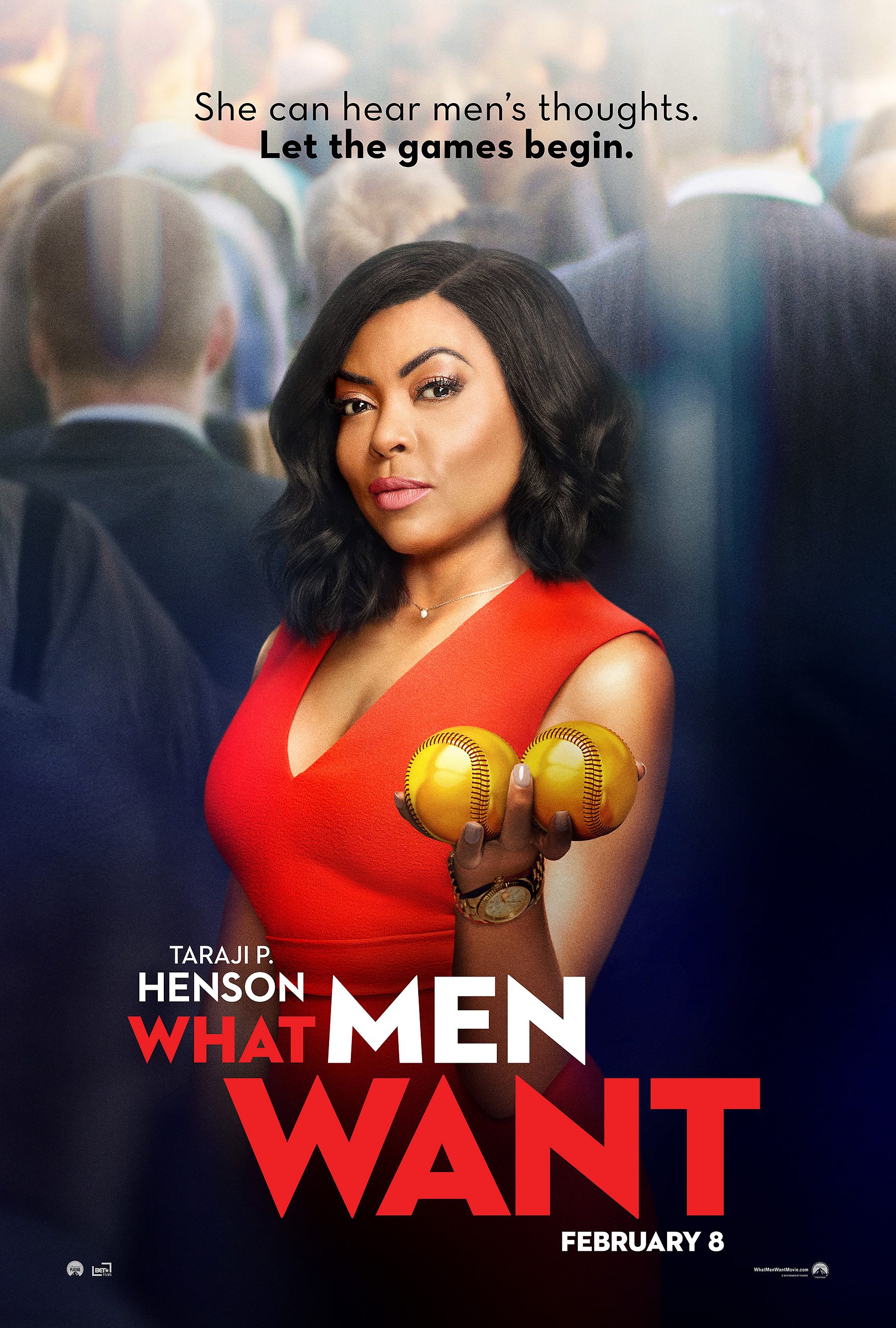 What the @#$% is he thinking?
In her latest movie, Taraji P. Henson knows the answer to that question and then some. The new red-band trailer for What Men Want, a gender-flipped version of the Mel Gibson-Helen Hunt film What Women Want, finds Henson's Ali bemoaning her lack of success with men with foul-mouthed aplomb. After being passed over a promotion at work, she visits a psychic and drinks some tea that gives her the power to hear men's thoughts, and — spoiler alert — they are not clean.
The trailer gives viewers a taste of the R-rated comedy that awaits. The movie is, after all, from the same team that brought us Ride Along and Girls Trip.
While a G-rated trailer was issued over the summer, this new one is a whole let raunchier, offering audiences a glimpse of Saturday Night Live's Pete Davidson letting loose like a sailor, more of the poker game we saw in the first trailer, and a sneak peek at Ali's hookup gone wrong.
Directed by Adam Shankman (Hairspray) and featuring everyone from Davidson to Tracy Morgan to Shaquille O'Neal to Josh Brener, What Men Wants hits theaters Feb. 8. Watch the very not-safe-for-work trailer above, and check out the new poster below.
Related Links: