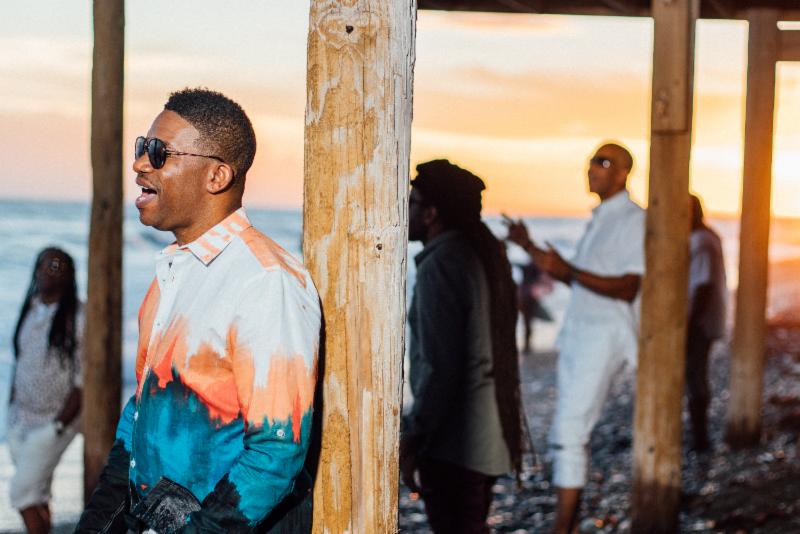 First Single Off Upcoming Full Length Album Produced by Damian "Jr Gong" Marley
Kingston, Jamaica (January 8, 2019). Ghetto Youths International announced today the global premiere of international Reggae Ambassadors Third World's music video for Loving You is Easy," from their upcoming 2019 studio album. "Loving You Is Easy" debuted in September to rave reviews internationally including a performance on Fox 5 (WNYW) Good Day NY morning news show. Since then, Third World have been touring and promoting the single and ready to release the beautiful Caribbean themed lifestyle video directed by Jay Will Films.
On Tuesday January 8, 2019, Third World will officially release their video for Loving You is Easy on Ghetto Youths International's YouTube page at 12 pm EST.   Directed by Jay Will Films and produced by Carlene Samuels, the visuals highlight the gorgeous scenery on Bill Wilmot Surf Camp Jamnesia and Wickie Wackie Beach in Bullbay, Jamaica; as well as capture the essence of love between two kindred spirits meeting each other for the first time.
Third World is portrayed in their true essence of fun loving musicians as director Jay Will  captures a romantic story line of young love. While on vacation enjoying the island treasures, a young lady meets a local surfer boy and they fall in love. The video also includes a special appearance by Grammy award winner and producer Damian "Jr Gong" Marley and Grammy nominated Reggae artist Jah Cure.
The new single "Loving You is Easy," produced by Damian "Jr Gong" Marley, was released on September 28, on Ghetto Youths International, and has gone on to top various charts around the world and cemented Third Worlds status with a new generation of Reggae lovers. In addition "Loving You is Easy" is available for download and stream on all digital platforms worldwide.
ABOUT THIRD WORD
The 'Reggae Ambassadors', Third World is one of the longest lived Reggae bands of all time, and one of Jamaica's most consistently popular crossover acts among international audiences. Mixing in elements of R&B, funk, pop, and rock and, later on, dancehall and rap, Third World's style has been described as "reggae-fusion".
With 10 Grammy nominations and catalogue of charted hits spanning four decades, Third World accolades include, the 1986 United Nations Peace Medal, 1992 and 1996 Jamaica Music Industry Awards for Best Show Band, New York City Ambassador Award in November 2009 at Brooklyn Academy of Music ("BAM"), 2011 Excellence in Music at the Atlanta Caribbean Festival, numerous awards and accolades from Martin's International Reggae and World Music Awards, in 2012 the group was awarded the Ambassador at Caribbean American Heritage Awards in Washington DC, "The Art of Reggae Music" award for 40 years of quality music and dedication at the 2013 staging of Jamaica Jazz and Blues in Montego Bay, the Keys to the Cities of Atlanta and Key West, National Black Arts Award of Merit 2013 and more.