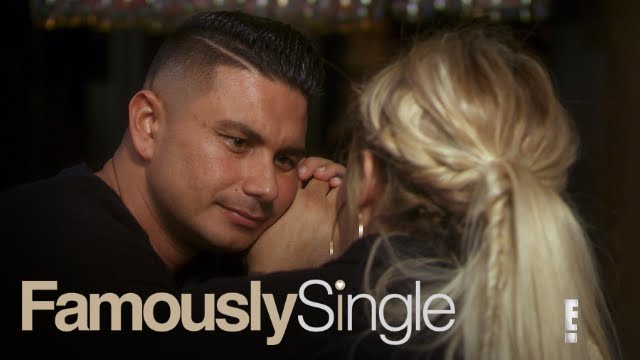 Is Pauly D's lack of communication pushing away Aubrey O'Day? See the exchange on "Famously Single".
SUBSCRIBE:
About Famously Single:
Famously Single features eight single celebrities who have been infamously unlucky in love gathering under one roof to learn how to (finally) pick the right match. Eight celebrities move into a downtown LA loft, where they take part in exercises, therapy sessions and real dates to find the real love they've lacked until now.
Connect with the Famously Single:
Visit the Famously Single WEBSITE:
Like Famously Single on FACEBOOK:
Follow Famously Single on TWITTER:
Follow Famously Single on Instagram:
About E! Entertainment:
E! is on the Pulse of Pop Culture, bringing fans the very best original content including reality series, topical programming, exclusive specials, breaking entertainment news, and more. Passionate viewers can't get enough of our Pop Culture hits including "Keeping Up with the Kardashians," "Total Divas," and "Very Cavallari." And with new original programming on the way, fans have even more to love.
Connect with E! Entertainment:
Visit the E! Website:
Like E! on FACEBOOK:
Check out E! on INSTAGRAM:
Follow E! on TWITTER:
Follow E! on Spotify:
Pauly D Is Having Major Communication Problems | Famously Single | E!