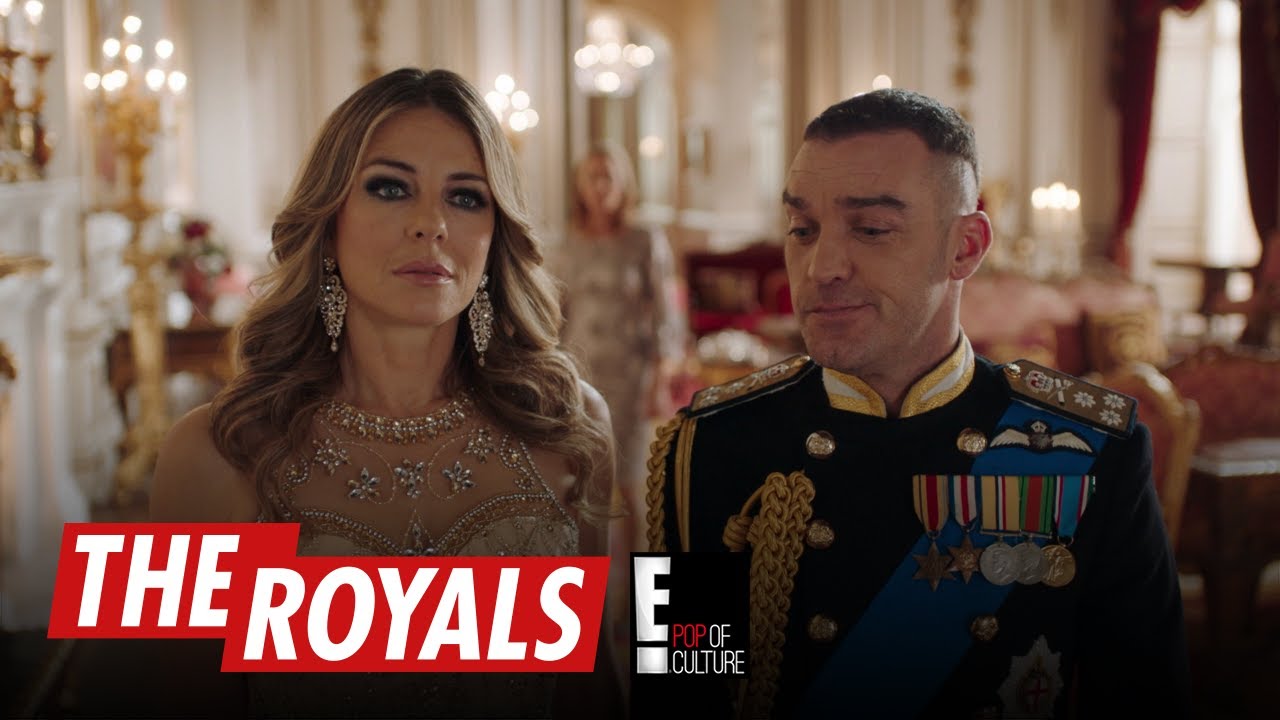 To throw King Robert off their coup plans, Queen Helena gives Willow's mom Felicity a "Dynasty"-style surprise. Watch the hair-raising moment on "The Royals".
SUBSCRIBE:
About The Royals:
Drama about a fictional British Royal family, who inhabit a world of luxury and regal tradition, but one that also involves intrigue and unexpected twists revealing the complexities faced by royals trying to maintain high-profile relationships under scrutiny, and continuing to shine a light on the anarchy in the monarchy. The fourth season of "The Royals" picks up after the charming, potentially duplicitous, Prince Robert (Max Brown) is crowned King of England. Prince Liam (William Moseley) and his recently dethroned uncle Cyrus (Jake Maskall) form an unlikely alliance, Queen Helena (Elizabeth Hurley) struggles to control her unruly brood as she figures out her role in the palace. And, after a heated on again-off again relationship, bodyguard Jasper (Tom Austen) tries to capture Princess Eleanor's (Alexandra Park) heart one more time just as they are about to face their biggest obstacle yet.
Connect with The Royals:
Visit The Royals on the E! Website: Eonline.com/theroyals
Like The Royals on FACEBOOK: Facebook.com/theroyalsone
Check out The Royals on INSTAGRAM: Instagram.com/theroyalsone
Follow The Royals on TWITTER: Twitter.com/theroyalsone
About E! Entertainment:
E! is on the Pulse of Pop Culture, bringing fans the very best original content including reality series, topical programming, exclusive specials, breaking entertainment news, and more. Passionate viewers can't get enough of our Pop Culture hits including "Keeping Up with the Kardashians," "Total Divas," and "Very Cavallari." And with new original programming on the way, fans have even more to love.
Connect with E! Entertainment:
Visit the E! WEBSITE:
Like E! on FACEBOOK:
Check out E! on INSTAGRAM:
Follow E! on TWITTER:
Follow E! on Spotify:
The Royals | Queen Helena Makes Noise By Attacking Willow's Mother | E!