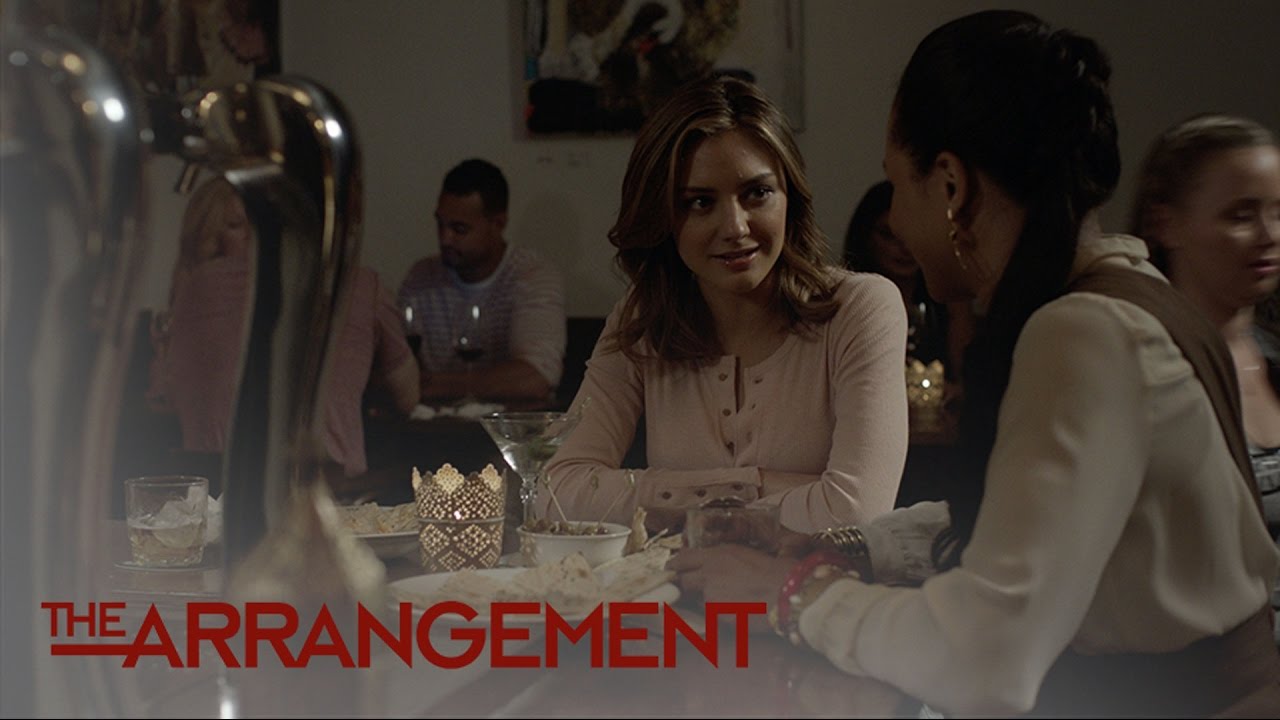 The actress' friends share their experiences with the Institute for the Higher Mind–both bad and good! Will Megan join up? Watch on "The Arrangement".
SUBSCRIBE:
About The Arrangement:
Never Trust A Hollywood Ending. The Arrangement follows Megan Morrison, a beautiful young actress who auditions for the female lead in a summer blockbuster playing opposite Kyle West, one of the world's top action movie stars. Kyle's mentor is Terrence Anderson, who runs a self-help organization called the Institute of The Higher Mind with his wife Deann. After Megan's amazing audition leads to an incredible first date (and more) with Kyle, her Cinderella story takes an unexpected turn when she is presented with a contract that would change her life forever. In a town where fame means everything, Megan must decide how far she's willing to go to launch her career and whether or not she will accept The Arrangement.
Connect with The Arrangement:
Like The Arrangement on FACEBOOK:
Check out The Arrangement on INSTAGRAM:
Follow The Arrangement on TWITTER:
About E! Entertainment:
E! is on the Pulse of Pop Culture, bringing fans the very best original content including reality series, topical programming, exclusive specials, breaking entertainment news, and more. Passionate viewers can't get enough of our Pop Culture hits including "Keeping Up with the Kardashians," "Total Divas," and "Very Cavallari." And with new original programming on the way, fans have even more to love.
Connect with E! Entertainment:
Visit the E! WEBSITE:
Like E! on FACEBOOK:
Check out E! on INSTAGRAM:
Follow E! on TWITTER:
Follow E! on Spotify:
Will Megan Morrison Join The Institute? | The Arrangement | E!