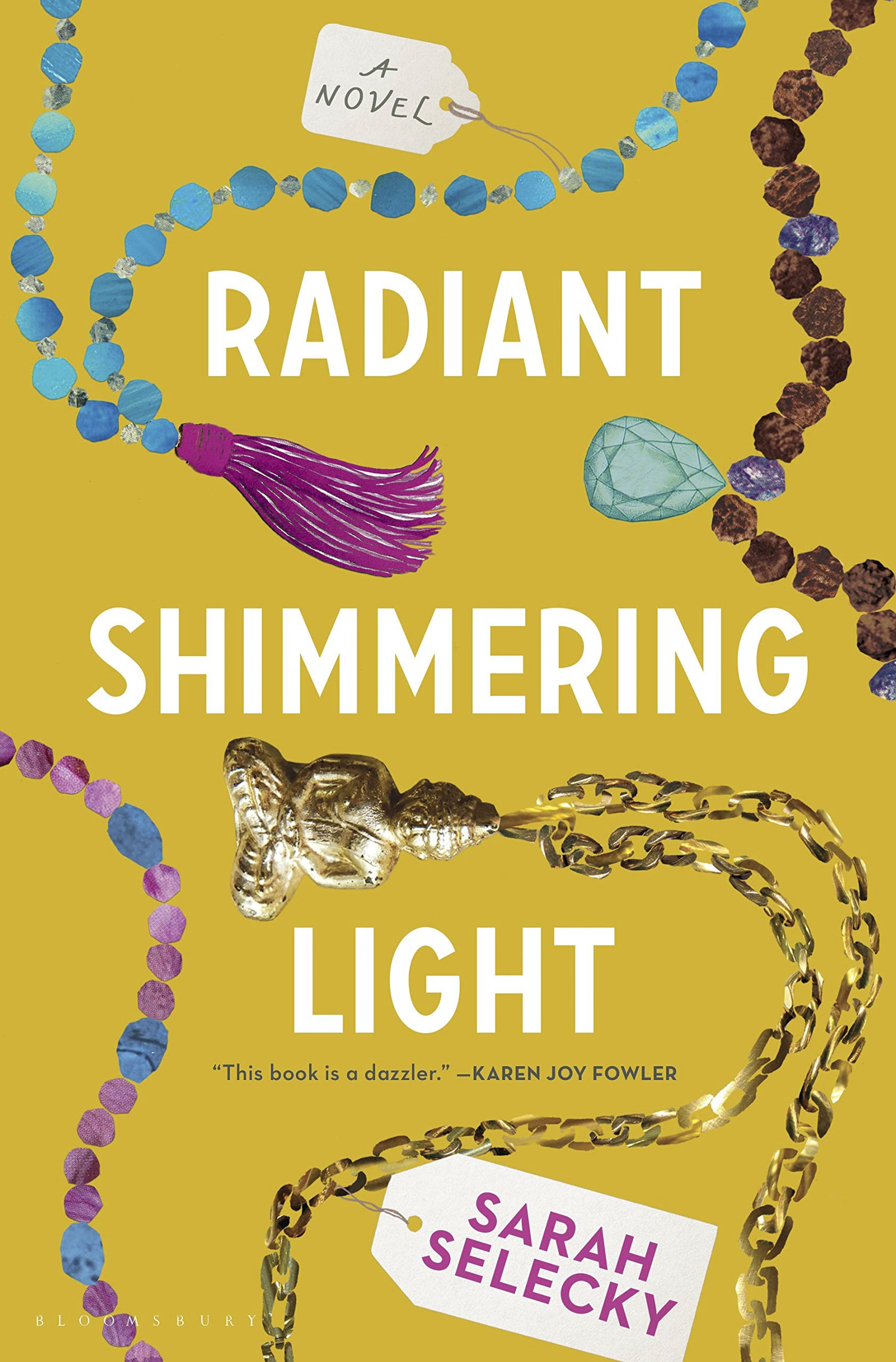 We made it, stargazers! We dreamed our way through Pisces season, shone through Leo's month in the sun, and masqueraded as Libras for a spell. Now let's close out 2018 in a blaze of Sagittarian glory before tackling the new year like a bunch of ruthless Capricorns, shall we? Get in the spirit of the merriest cosmic season of all with the movies, books, shows, and music that your sign will fall in love with this December. 'Tis the season to be jolly as a Sagittarius, after all.
Miss last month? Check out your November horoscopes here — and be sure to subscribe to our Snapchat Discover channel for your lyrical horoscope here! 
ARIES (March 21 to April 19)
Any sign on the zodiac can always look to their opposite for a lovely harmony, and that's what will sing to you this month, Aries, when you turn to a legendary Libra for some end-of-year streaming. Bruce Springsteen's directness and sincerity — which, impressively, rival your own — are on full display in the upcoming Netflix special of his critically adored, special Tony-winning concert Springsteen on Broadway (Dec. 14). Because rams like you, baby, you were born to run.
TAURUS (April 20 to May 20)
Nobody loves a routine like you, Taurus; nobody adheres to a tradition more faithfully. And there's no time of year that brings that out in you more than this one, when you break out the same decorations and resume the old family practices and recreate all your own little personal rituals, all of which have been in place for years and will continue to be for many more years to come if you have anything to say about it. We know a losing battle when we see one. We're not going to tell you to do anything new at all this December. You're going to listen to your most beloved seasonal songs and watch your favorite holiday classics (probably on VHS) and you're going to love it. Never change, Taurus (as if you ever would)!
GEMINI (May 20 to June 20)
A Star Is Born was great and all, but just to play devil's advocate (honestly, Gemini, when aren't you playing devil's advocate?), we could probably use a slightly sharper take on modern fame, don't you think? Something a little darker — beyond pitch-black — but also brighter — absolutely blinding! And it really needs to sound great, too, and look glamorous and glittery as all hell, right? And while we're writing a wish list ('tis the season), how about we put a Gemini in the lead? Yes, twins! Yes to all of that! Vox Lux (Dec. 7) is here for you! Happy December!
CANCER (June 21 to July 22)
Who can resist being a little sentimental around the holidays? Not you, Cancer. You'll be indulging in a little nostalgia (okay, or a lot) this month, with a little help from one of your childhood favorites. Yes, the nanny of your dreams is back with Mary Poppins Returns (Dec. 21), in which Emily Blunt, a practically perfect Pisces, takes on the title role. It will chim-chiminy-cheer you all the way into the New Year, because if there ever were an astrological equivalent of a spoonful of sugar, it would have to be you, sweetest crab.
LEO (July 23 to Aug. 22)
It's almost too obvious that a book called Radiant Shimmering Light (Dec. 4) would be perfect for you, radiant shimmering Leo, but here we are telling you to read it anyway. Sarah Selecky's debut novel will make you reflect on what it means to be your best self even as it makes fun of the Libras who claim they can teach you (for a price) how to do it. But hey, you're already your best self, so just read it for the laughs!
VIRGO (Aug. 23 to Sept. 22)
You get misjudged sometimes, Virgo, as being boring. You're not. The mere fact that you aren't flashy doesn't mean you're wholly conventional. A thing doesn't have to be stuffy and classical for you to like it; it just has to be a little bit perfect. That's it. One criterion. Anything can be perfect — perhaps especially the unconventional. Look no further for proof than Anna Burns' wildly original novel Milkman (Dec. 4), about a nameless girl trying to keep a secret in a nameless city, which won the Man Booker Prize in October and will impress and engage you more than you could have imagined as the year draws to a close. Then share it with your friends, and dare them to accuse you of having tired taste ever again.
LIBRA (Sept. 23 to Oct. 22)
You don't tend to see the world in black-and-white, Libra, but gosh, doesn't it look just gorgeous when movies do? You'll spend this month getting swept up in the heart-wrenching love story of Pawel Pawlikowski's Cold War (Dec. 21). Truly, this month's only occurrence more elegant and romantic than this epic will be whatever Libras around the world end up doing New Year's Eve.
SCORPIO (Oct. 23 to Nov. 21)
You'll find a kindred spirit this month on Amazon Prime, Scorpio, in the latest on-screen incarnation of William Makepeace Thackeray's peerless anti-heroine, that ambitious schemer Becky Sharp. Olivia Cooke stars as the iconic character in the latest adaptation of Vanity Fair (Dec. 21), a seven-part miniseries of the 1848 classic that aired this fall in the U.K. You (like Becky) can be cynical about a lot of things, but don't even pretend that Peak TV is one of them.
SAGITTARIUS(Nov. 22 to Dec. 21)
It's your birthday, Sagittarius — so be a star! Your very own sign-sister, the legendary Tyra Banks, reprises her role as Eve the fashion doll in Life-Size 2 (Dec. 2) Freeform's sequel to the beloved 2000 movie. Anyone can shine bright (in their own season especially), but it takes an open-hearted archer like yourself to shine as far as Eve does, 18 years beyond where she began. Don't worry, she catches on pretty fast — and all with a Sagittarian smile.
CAPRICORN (Dec. 22 to Jan. 19)
When Zayn departed One Direction over three years ago, you did not weep, Capricorn. You simply recognized one of your own refusing to waste his time (is there anything worse than wasting one's time?), and you patiently awaited what would surely be (and was!) an album worthy of your star sign. After spending the last six months dropping singles, the singer finally returns this December with his second solo effort Icarus Falls (Dec. 14), the title of which also serves as a useful reminder for what can happen to Capricorns who let their ego get the best of them.
AQUARIUS (Jan. 20 to Feb. 18)
You'd see Vice (Dec. 25), Adam McKay's account of the rise of Dick Cheney, pretty much no matter what, water bearer. But in case for some reason the promise of McKay's clever take on a true political story weren't enough to win you, the cosmos stepped in and packed this thing with some of the strangest Aquarian energy we've ever seen: Both Cheney and Christian Bale, who plays him, share your sign, and in fact have the same birthday. Don't even try to tell us that you don't believe in bizarre coincidences, Aquarius. Now go see this movie.
PISCES (Feb. 19 to March 20)
Darling Pisces! The next month will be filled with parties and songs and people and presents, but you've got your eye focused squarely on the last day of the year. Whether you spend it watching New Year's Rockin' Eve (Dec. 31) or When Harry Met Sally…, you'll pick something thematically appropriate to say a proper pop-cultural farewell to the year that was. Because as the last sign in the zodiac, you understand the importance of a good ending.
Related content: