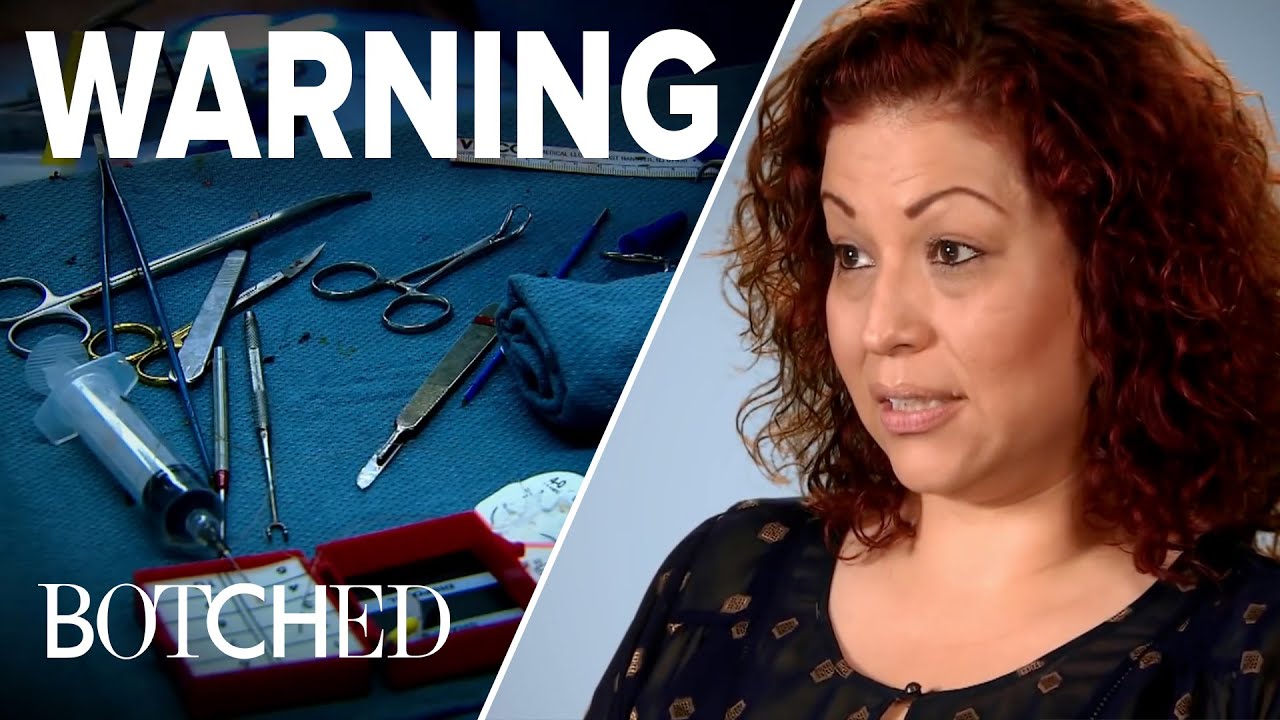 From ice anesthetic to a Tijuana tummy tuck, check out some of the deadliest cheap procedures done south of the border that the "Botched" doctors have seen. Watch!
#Botched #EEntertainment #TerryDubrow
SUBSCRIBE:
About Botched:
"Botched" changes lives and restores hope through remarkable and transformational surgeries. Renowned plastic surgeons Dr. Terry Dubrow and Dr. Paul Nassif's surgical skills and expertise will be put to the test as they set out to correct damage done from plastic surgeries gone awry as they attempt to fix the unfixable and correct extreme, head-turning plastic surgery nightmares.
Connect with the Botched:
Visit the Botched WEBSITE:
Watch the Botched Full Episode:
Like Botched on FACEBOOK:
Follow Botched on TWITTER:
Follow Botched on Instagram:
About E! Entertainment:
E! is on the Pulse of Pop Culture, bringing fans the very best original content including reality series, topical programming, exclusive specials, breaking entertainment news, and more. Passionate viewers can't get enough of our Pop Culture hits including "Keeping Up with the Kardashians," "Total Divas," and "Very Cavallari." And with new original programming on the way, fans have even more to love.
Connect with E! Entertainment:
Visit the E! WEBSITE:
Like E! on FACEBOOK:
Check out E! on INSTAGRAM:
Follow E! on TWITTER:
Follow E! on Spotify:
Budget Plastic Surgeries Gone Wrong | Botched | E!