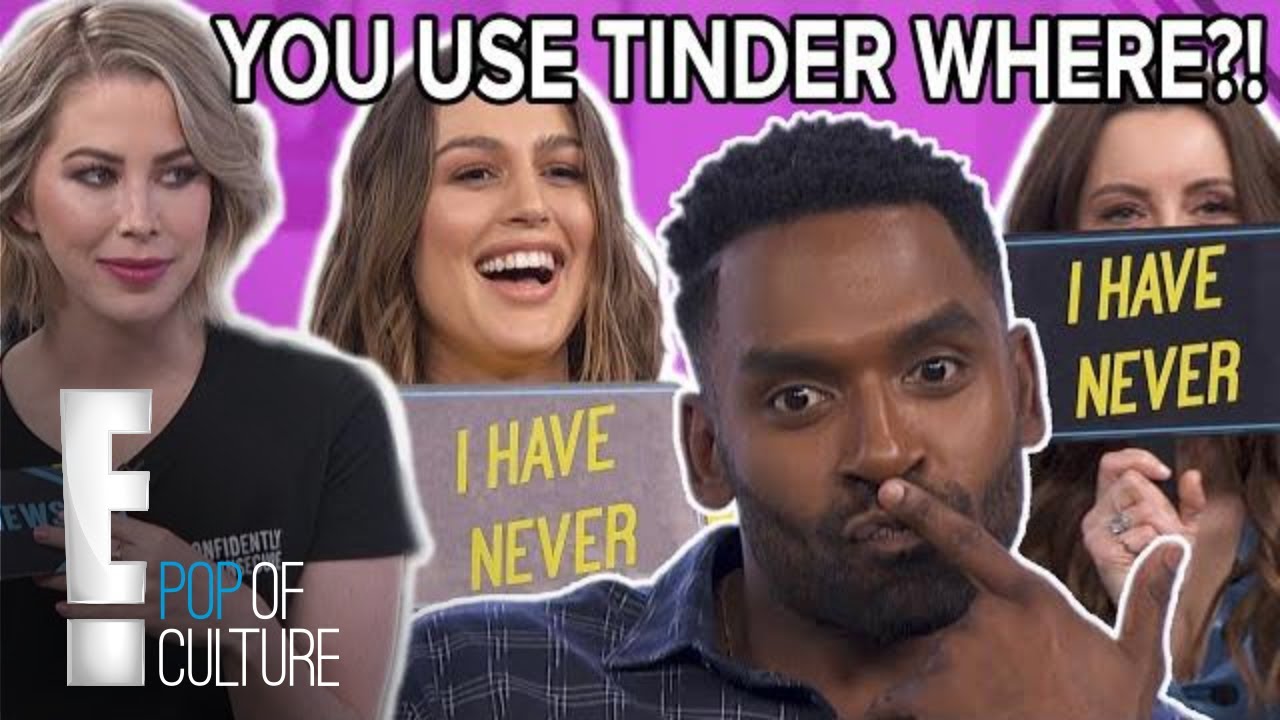 Kelsey Darragh from "Dating #NoFilter" finds out if Carissa Culiner, Justin Sylvester & Melanie Bromley use Tinder during commercial breaks on the show!
#KelseyDarragh #DailyPop #EEntertainment #CarissaCuliner #JustinSylvester #MelanieBromley
SUBSCRIBE:
About E! Entertainment:
E! is on the Pulse of Pop Culture, bringing fans the very best original content including reality series, topical programming, exclusive specials, breaking entertainment news, and more. Passionate viewers can't get enough of our Pop Culture hits including "Keeping Up with the Kardashians," "Total Divas," and "Very Cavallari." And with new original programming on the way, fans have even more to love.
Connect with E! Entertainment:
Visit the E! WEBSITE:
Like E! on FACEBOOK:
Check out E! on INSTAGRAM:
Follow E! on TWITTER:
Follow E! on Spotify:
"Daily Pop" Hosts Play a Sexy Game of 'Never Have I Ever' | E!