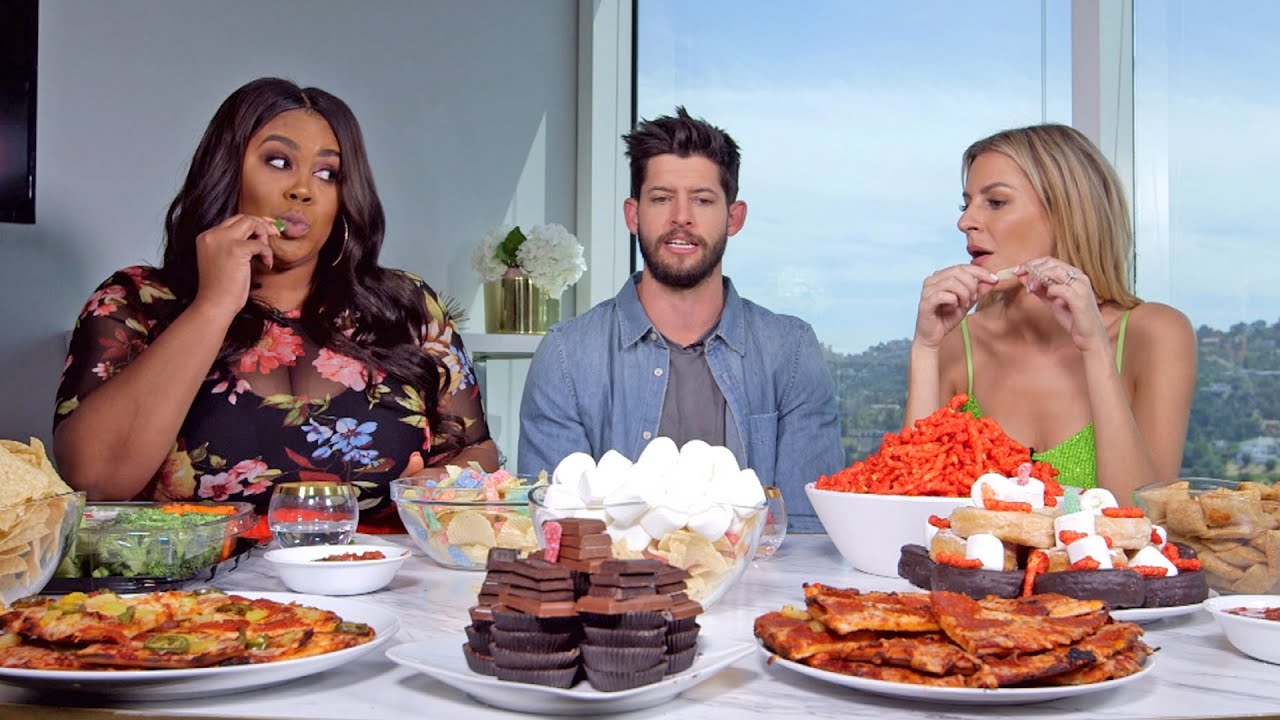 The "Nightly Pop" cohosts ask each other questions while stuffing their faces. Watch the hilarious crew mukbang it out together for their first time!
#NightlyPop #EEntertainment #MorganStewart #HunterMarch #NinaParker
SUBSCRIBE:
About E! Entertainment:
E! is on the Pulse of Pop Culture, bringing fans the very best original content including reality series, topical programming, exclusive specials, breaking entertainment news, and more. Passionate viewers can't get enough of our Pop Culture hits including "Keeping Up with the Kardashians," "Total Divas," and "Very Cavallari." And with new original programming on the way, fans have even more to love.
Connect with E! Entertainment:
Visit the E! WEBSITE:
Like E! on FACEBOOK:
Check out E! on INSTAGRAM:
Follow E! on TWITTER:
Follow E! on Spotify:
Morgan Stewart, Hunter March & Nina Parker Do a Mukbang! | Nightly Pop | E!