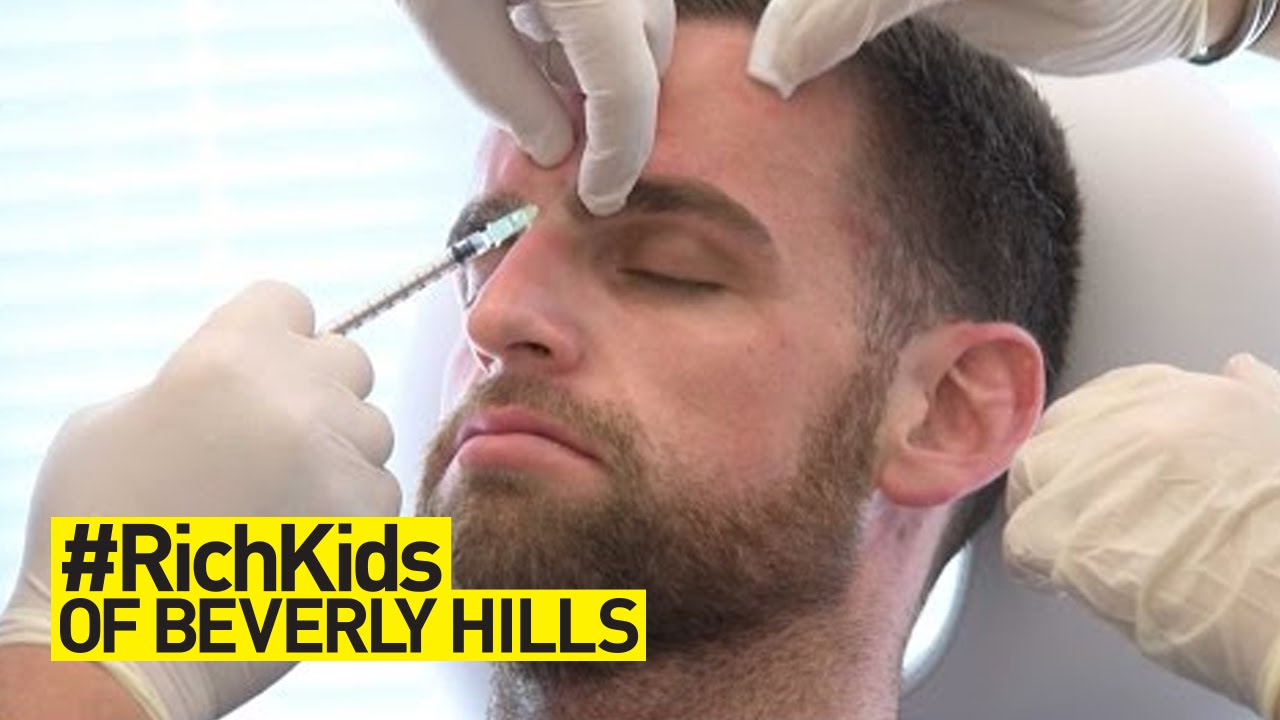 To avoid sweating up his shirt on his wedding day, the "#RichKids of Beverly Hills" star gets Botox with Johnny Drubel–and it's comical! Watch.
SUBSCRIBE:
About #RichKids of Beverly Hills:
#LifeisRich in this series that follows the extravagant lives of the 90210's most elite young socialites who have gained internet celebrity (#InstaFamous) by documenting their glamorous daily happenings on social media. There is #nofilter that can hide the over-the-top drama of the #RichKids of Beverly Hills. In season 4 life continues to get richer. These kids aren't kids anymore and some are even grown-up enough to be getting married. This season is all about The Rich, The Fabuluxe & A Wedding.
Connect with #RichKids of Beverly Hills:
Visit the #RichKids WEBSITE:
Like #RichKids on FACEBOOK:
Check out the #RichKids on INSTAGRAM:
Follow the #RichKids on TWITTER:
About E! Entertainment:
E! is on the Pulse of Pop Culture, bringing fans the very best original content including reality series, scripted programming, exclusive specials, breaking entertainment news, streaming events and more. Passionate viewers can't get enough of our Pop Culture hits including "Keeping Up with the Kardashians," "Total Divas," "Botched," and "LADYGANG." And with new original programming on the way, fans have even more to love.
Connect with E! Entertainment:
Visit the E! Website:
Like E! on FACEBOOK:
Check out E! on INSTAGRAM:
Follow E! on TWITTER:
Follow E! on Spotify:
"#RichKids" Brendan and Jonny Get "Brotox"! | #RichKids of Beverly Hills | E!