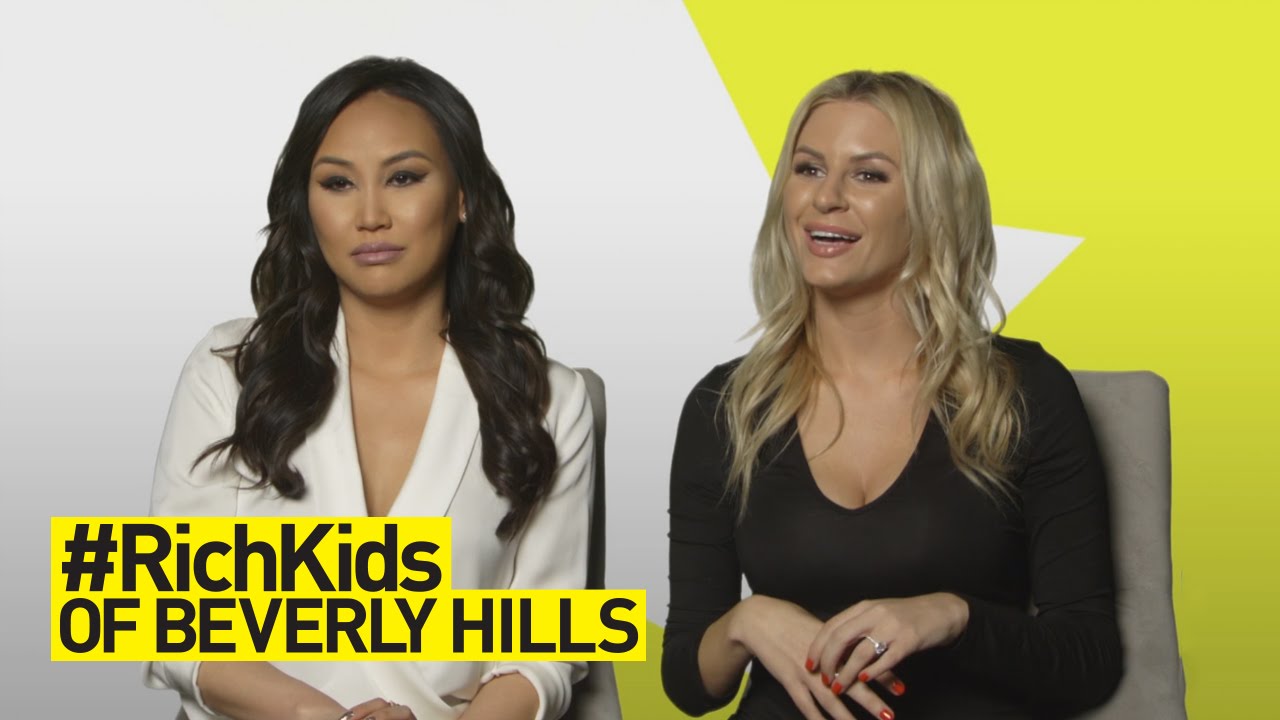 Dorothy Wang and Morgan Stewart dish on which app is best and reveal how to avoid family on social media. Get the "#RichKids of Beverly Hills" opinions!
SUBSCRIBE:
About #RichKids of Beverly Hills:
#Luxury. #Style. #Drama. #JetSetting. #Limitless. #Fashion. Welcome to the lives of the most elite young socialites and stars of E!'s #RichKids of Beverly Hills. The new Clueless-like reality series follows the extravagant lifestyles of an exclusive clique of friends who have gained internet celebrity (#InstaFamous) by documenting their glamorous daily happenings on social media. Don't miss brand new episodes Sundays at 10/9c on E!
Connect with #RichKids of Beverly Hills:
Visit the #RichKids WEBSITE:
Like #RichKids on FACEBOOK:
Check out the #RichKids on INSTAGRAM:
Follow the #RichKids on TWITTER:
About E! Entertainment:
E! is on the Pulse of Pop Culture, bringing fans the very best original content including reality series, scripted programming, exclusive specials, breaking entertainment news, streaming events and more. Passionate viewers can't get enough of our Pop Culture hits including "Keeping Up with the Kardashians," "Total Divas," "Botched," and "LADYGANG." And with new original programming on the way, fans have even more to love.
Connect with E! Entertainment:
Visit the E! Website:
Like E! on FACEBOOK:
Check out E! on INSTAGRAM:
Follow E! on TWITTER:
Follow E! on Spotify:
Instagram vs. Snapchat! "#RichKids" Breakdown Photo Apps | #RichKids of Beverly Hills | E!