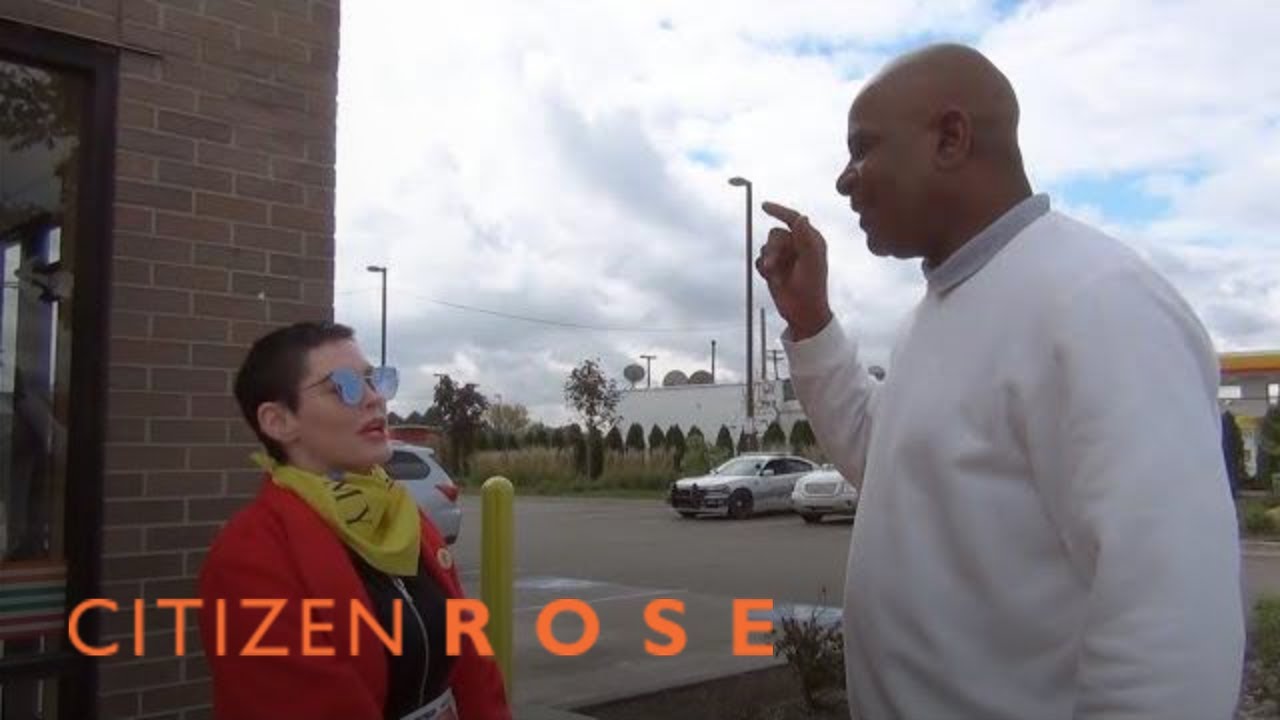 On "CITIZEN ROSE," the artist/activist takes to the streets to share her powerful message with a man about abuse.
#CitizenRose #EEntertainment #RoseMcGowan
SUBSCRIBE:
About CITIZEN ROSE:
"CITIZEN ROSE" is McGowan's world: the art, the #ROSEARMY, her special punk brand of activism and the music she makes to heal. By going up against the Hollywood machine, McGowan has shown true courage in the face of adversity and this three-part documentary will take you behind-the-scenes of her tumultuous and fascinating life.
About E! Entertainment:
E! is on the Pulse of Pop Culture, bringing fans the very best original content including reality series, topical programming, exclusive specials, breaking entertainment news, and more. Passionate viewers can't get enough of our Pop Culture hits including "Keeping Up with the Kardashians," "Total Divas," and "Very Cavallari." And with new original programming on the way, fans have even more to love.
Connect with E! Entertainment:
Visit the E! WEBSITE:
Like E! on FACEBOOK:
Check out E! on INSTAGRAM:
Follow E! on TWITTER:
Follow E! on Spotify:
Rose McGowan Talks to a Man on the Street About Abuse | CITIZEN ROSE | E!